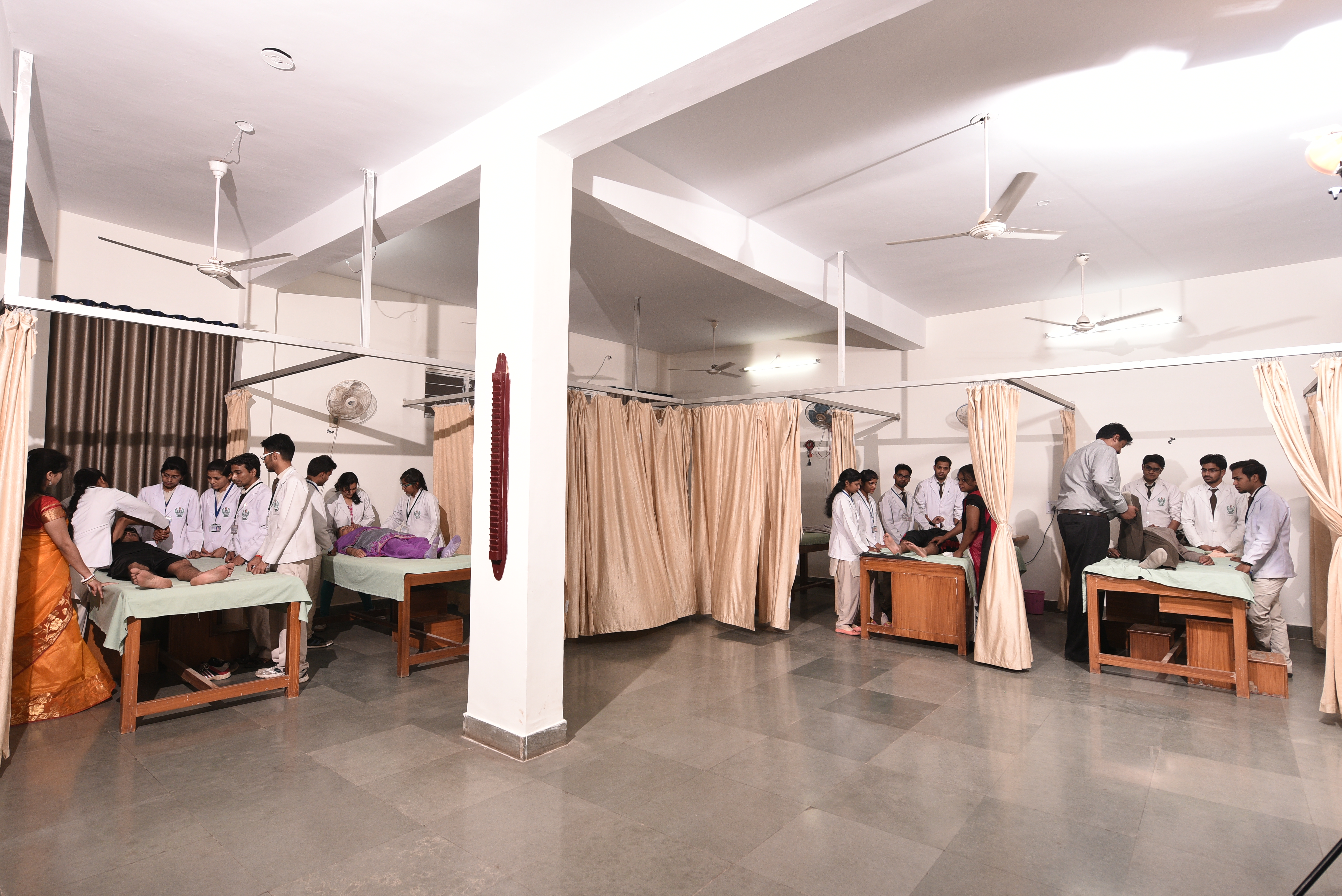 What is Physiotherapy?
It is an autonomous profession of scientific medicine, where the physical ailments are treated with heat, cold, electric currents which eventually renders a patient functionally independent. The art of treating these physical ailments is called as Physiotherapy/Physical Therapy and the one, who treats is termed as Physical Therapist/Physiotherapist and so popularly known as a Physio. A registered Physio can assess, diagnose, prescribe and treat patients on an individual basis, as well as to refer a patient to other health professionals if in need.

Who Needs Physiotherapy?
Today, all the super-specialty hospitals have a Specialized Physiotherapy department in all the benches such as Neuro-rehab, Orthopedics, Pediatrics, Cardio-pulmonary rehab, as well as a Gynecology department. Research has broadened the scope of Super-specialization with Doctoral Programme in Physiotherapy offering wide areas of Clinical Research.

BIMR Offers:
It has own 300 bedded Super-Specialtiy hospital with all the brances,a atate of the art dept. of Physiotherapy, first of its kind in Northern MP exist with best speciality.

The Bachelor of Physiotherapy Programme is 4½ years duration including internship with an intake of 50 students annually.

Scope PhysioTherapy
Hospitals
Rehabilitation Centres
Community Health Care Centres
Fitness Centres
Health Clubs
Sports Centres
Special School
Vocational Rehab Centres
Senior Citizen Centres
Out Patient Clinics etc.